A Non- Profit Organization Providing Assistance for Cancer Patients and Their Families.
In February of 2000, Craig Brock was diagnosed with Desmoplastic Small Cell Round Tumor, a rare form of cancer. Less than a year and a half later, he died, but not before he voiced his vision - The Craig Brock Foundation

Let Your Soul Shine !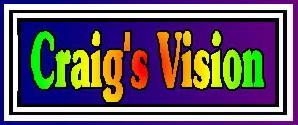 Craig Brock died at age 22 on June 11, 2001, from Desmoplastic Small Cell Round Tumor, a rare form of cancer.
He spent one year of his life traveling thousands of miles for treatment, usually in the back seat of a car. Each trip was excruciatingly painful and humiliating; not only did he have to relieve nausea and combat the risk of infectious disease exposure in public restrooms, Craig also suffered the embarrassment of being sick in public places.
During months of treatment, Craig imagined a properly equipped recreational vehicle in which he could travel that would make the experience much more tolerable. The opportunity to use a private restroom, to lie down, to watch television, or even move around would have made his trips to and from treatments much easier for Craig and his caregivers.
In the last week of his life, Craig asked for two things - That his body is donated to cancer research and that his family creates a foundation designed to assist cancer patients and their families. Both of his wishes have come true, and the Craig Brock Foundation has been created with the hope that transportation and other support services will be available to make other's journey through cancer more bearable.
Craig Brock Foundation Headquarters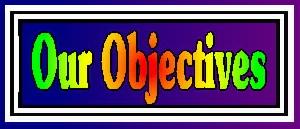 The Foundation provides assistance for cancer patients in many ways.
We raise money to purchase, maintain and operate transportation for patients and their caregivers. This has been done, we have purchased a recreational vehicle to transport patients. We are transporting at least twice a week.

We provide information and educational material to cancer patients and their caregivers.

We promote cancer awareness and patient advocacy in communities.

We coordinate the "Cancer Steals, Music Heals" concerts to develop interest in and support of music as a healing power.

We align ourselves with other local and national cancer support services and advocacy groups.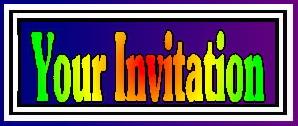 We invite you to participate in fulfilling Craig's dream - helping people with cancer.
Our grassroots efforts include a variety of fundraising programs to promote patient services and support, as well as cancer awareness.

Sherry Brock, Craig's mom, has taken her talents on the road to craft shows through out the south east selling hand-painted items and donating items. Craig's other family members and friends help plan and support events such as the Annual Craig Run Weekend, which includes an off-road mountain ride and music concert.

Please contact us to find out more about our programs and services, all of which help to bring Craig's dream to life.

216 East Cumberland Street

Cowan, TN 37318

(931) 9680-1060